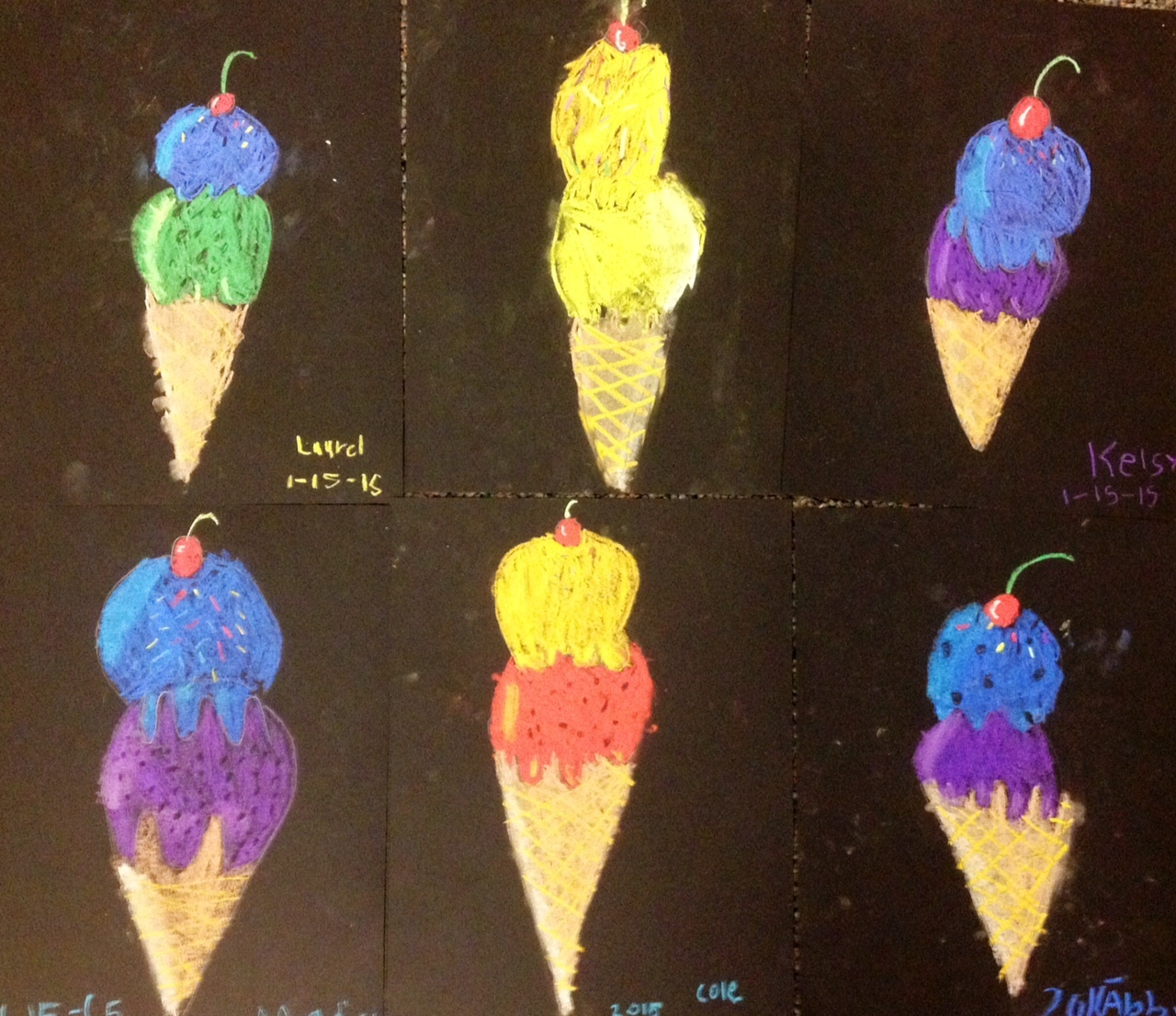 Ice cream cones art lesson with values for 1st grade
This is a re-post. This is a similar lesson to the one they get to do in Kinder, so the drawing goes quickly.

Materials: black card stock, pencil and eraser, Crayola color chalk, white chalk
Supplies for this lesson can be found here
Draw the double scoop ice cream cone.
Start coloring with the cherry at the top.
The wonderful thing about the Crayola Chalk sets is, most of the colors have a light and dark shade. They get to choose a set for each scoop. I have them start with the darker shade and fill in the whole scoop, then add in the light on one side.
For the cone we use brown with some white chalk for the light values. They love that their ice cream looks real. I let them add sprinkles if time permits.
I have them use their eraser to clean up any smudges and I spray with aqua net hair spray as a fixative.
My business partner at Viridian Art Academy started this lesson at Wilbur Elementary in Tarzana, many years ago. It has evolved in to so many lessons.