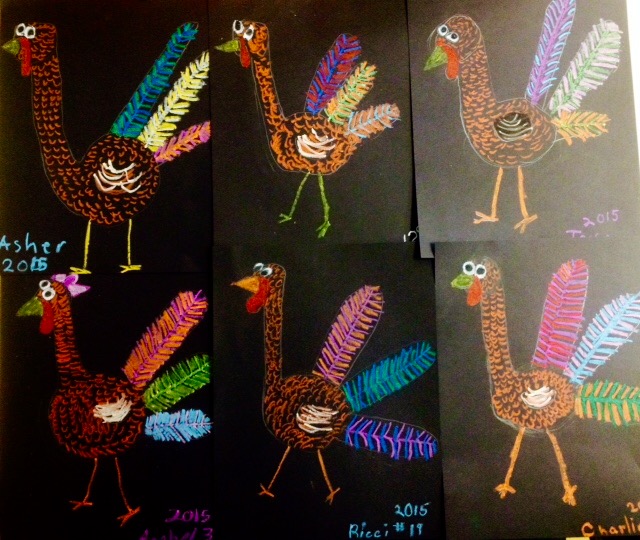 TEXTURE TURKEYS IN OIL PASTEL
These are just too cute!!! The kids love them, the teachers love them. A great lesson in texture.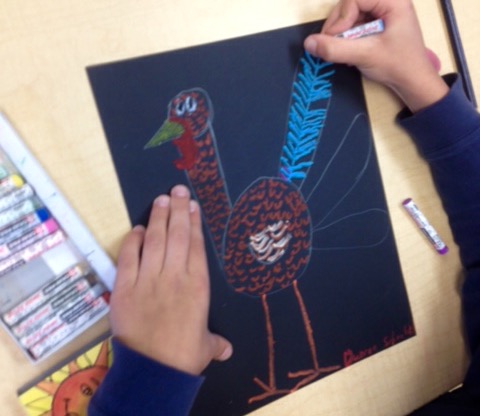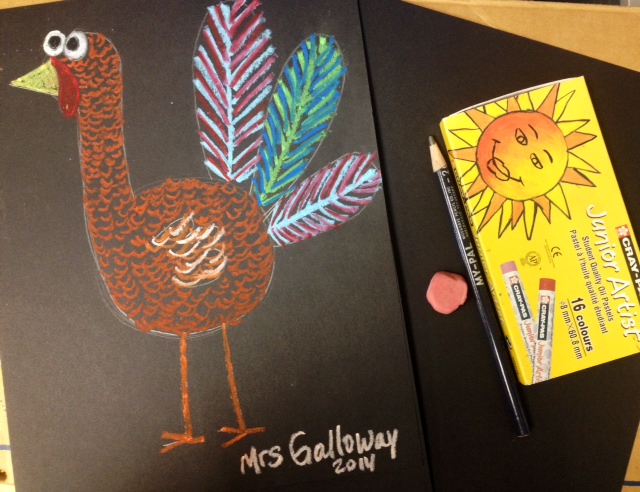 Materials: Black Cardstock, pencil & eraser, craypas oil pastels
The drawing for this turkey is pretty simple. A circle in the center of the paper, the head, and neck. Add the feathers, wing, feet, face.
Start with the texture of the head, neck and body. Color in the beak, legs, eyes and the red turkey snood… Betcha you didn't know that's what it's called.
Then I let the students choose 2 colors for each tail feather texture and add a second color to the wing.
Happy Fall!!
-Art Teacher in LA