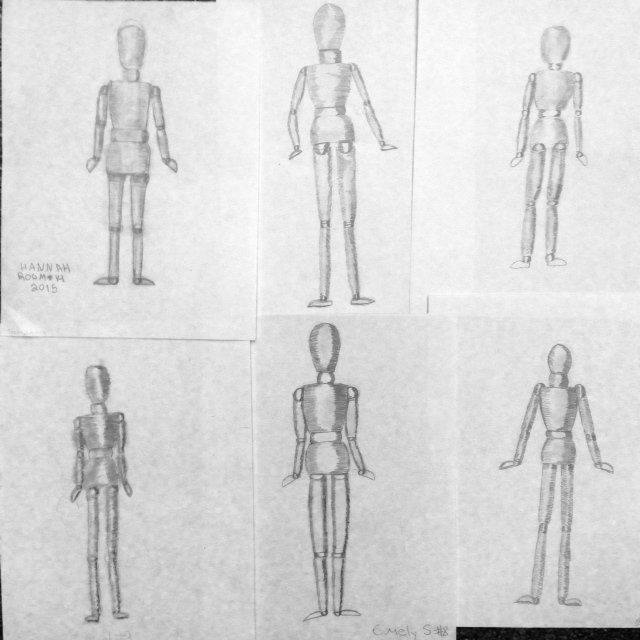 The focus for this lesson is proportions of the human body and observational drawing. Each table gets a wooden mannequin to observe.
Materials: wooden drawing mannequin ( I ordered mine from www.mcgillswarehouse.com for under $4 ea), pencil, eraser, paper
We go step by step drawing the mannequin, torso and hips first, then head. When we get to legs and arms we focus on observing their own mannequin. Looking at the space between legs and space between the arms & body. Then the direction of the hands and feet. We add in the base too.
When the drawing is complete we shade in each piece of the mannequin to create a more realistic drawing. My favorite pencils are the thick blue My Pal pencils. The graphite is perfect for shading. I use them for all of my lessons.
Click here to order them directly from Amazon
-Art Teacher in LA
http://www.ViridianArt.com