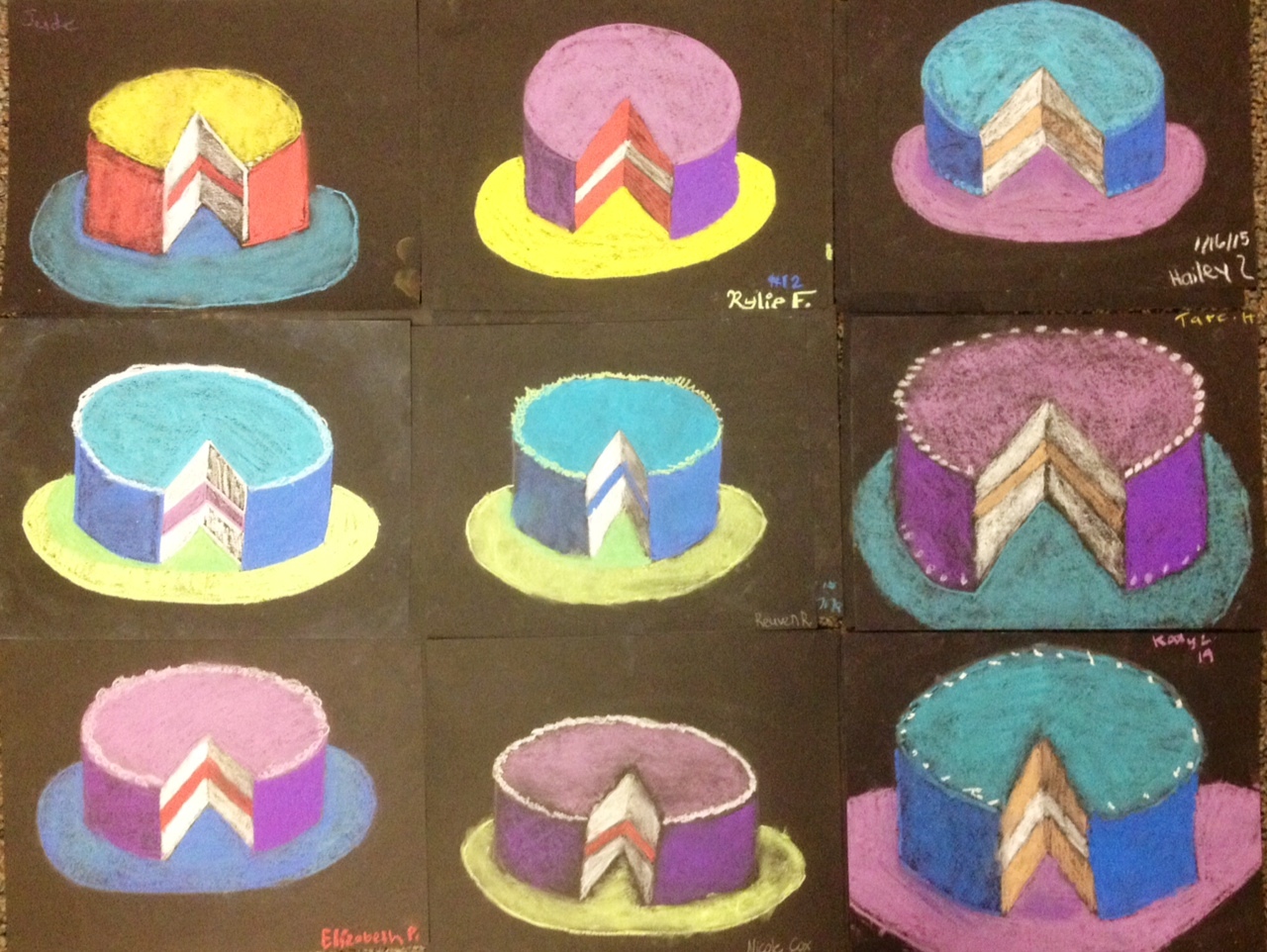 This lesson was inspired by Wayne Thiebaud's art. I tie it in to lessons on values and shading. This has been posted before but, I've tweaked it a bit the more times I've taught it to make it easier to teach.
Materials: black card stock, pencil & eraser, Crayola color chalk, white chalk
We draw our cake with a focus on symmetry. The most challenging part is getting the parallel lines for the missing slice. I really emphasize to the kids that the lines have to be parallel to create depth. I like to show them what it looks like when the lines are not parallel, so they really get it.
We add a plate and a horizon line to create a background.
The wonderful thing about the Crayola Chalk sets is, most of the colors have a light and dark shade. For the cake part they can use brown or white. One side they press hard with the chalk to make a brighter value and the other side softly coloring in, so the black paper is showing through to make a darker shade. They can pick any color for the line of frosting inside and do it the same steps.
They get to choose a set for the cake frosting. Light on the top of the cake, dark on the sides. Then another set of a light and dark color for the plate. At that point we color in the ground and if time permits we use the black chalk and add in a shadow from the plate and details on the cakes.
I have them use their eraser to clean up any smudges and I spray with aqua net hair spray as a fixative.
These look so fantastic hanging in the classrooms.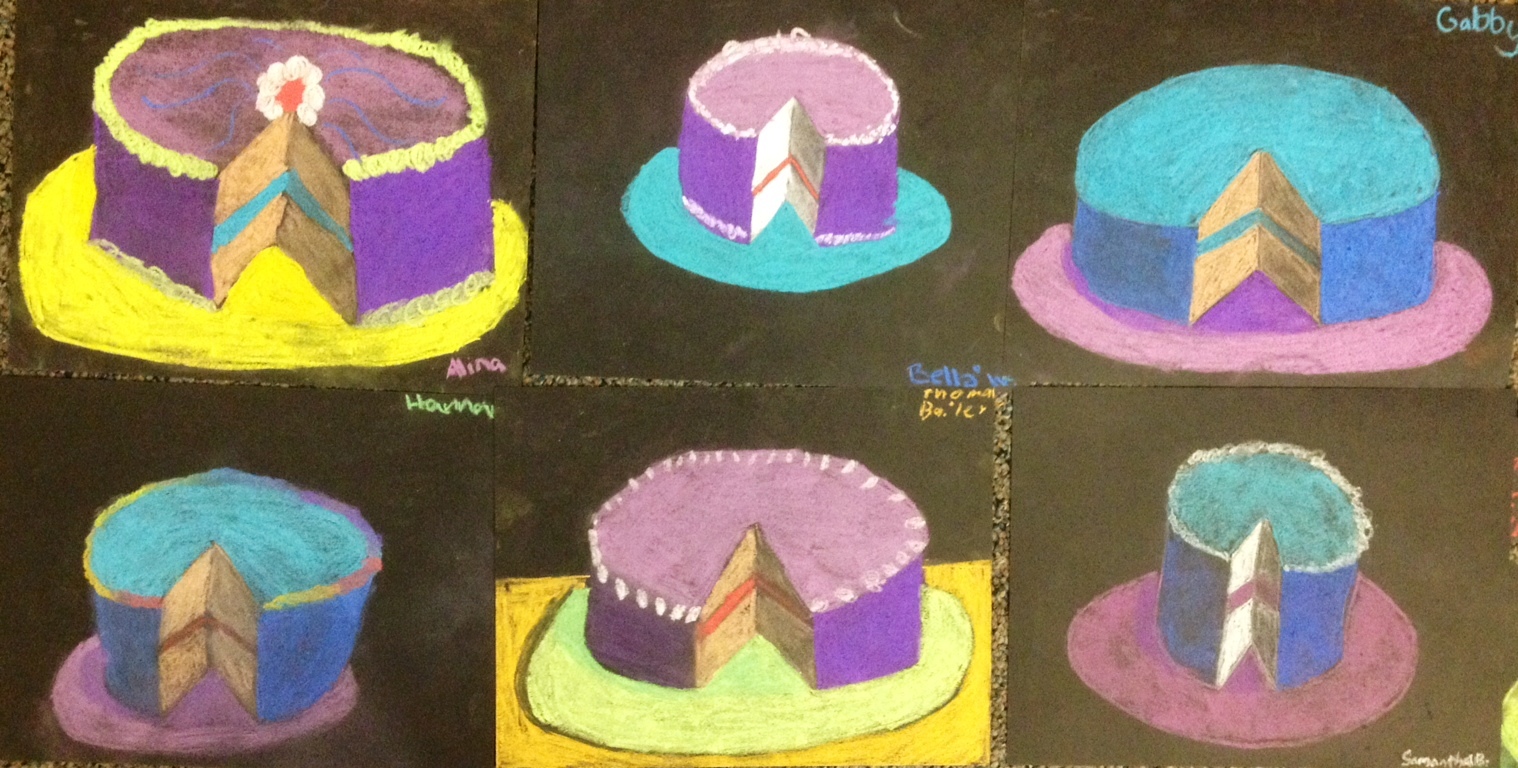 Thanks for stopping by! Please checkout what I do after school at www.ViridianArt.com