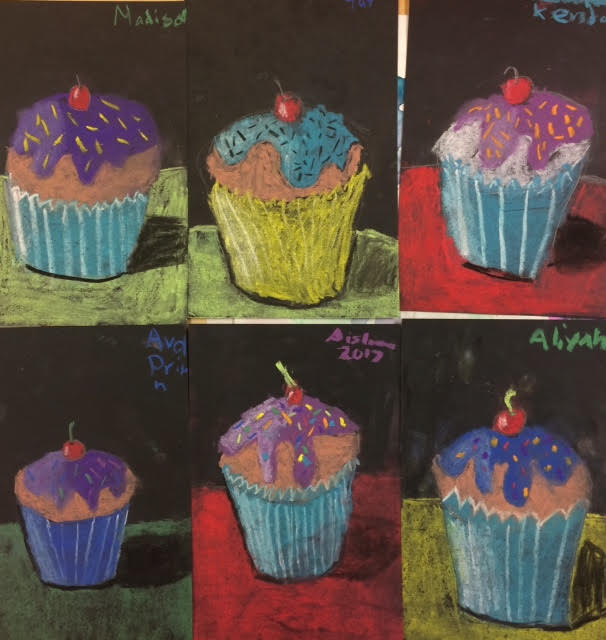 Cupcake Art Lesson on Values
This lesson can be simplified for younger grades. Simple shading and values make this project a favorite every time.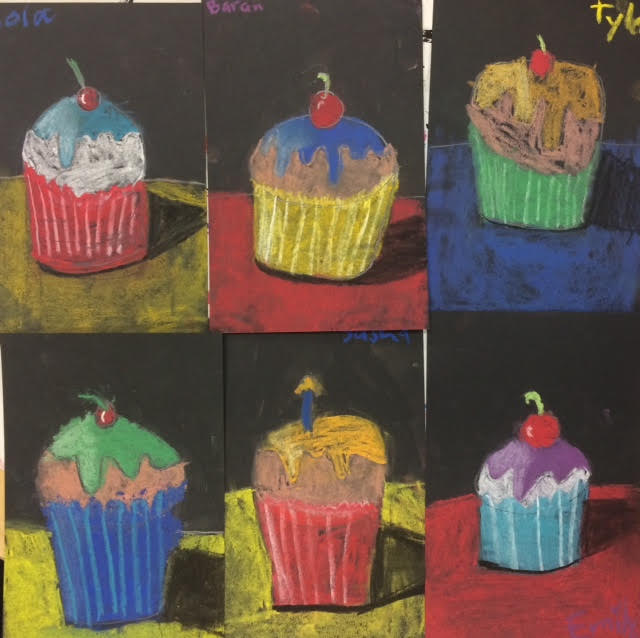 Materials:
Black Cardstock, Crayola Colored Chalk, Pencil & eraser
On black card stock we draw a cupcake, using simple shapes. Draw in the drippy frosting and the cherry. Add a plate and a horizon line to create a background.
The wonderful thing about the Crayola Chalk sets is, most of the colors have a light and dark shade. They get to choose a color set of light and dark for the wrapper, for the frosting, and the plate. Start with the darker shade and fill in the section, then add in the light on one side. For the cake part, use brown and black. Start with the brown then use the black very lightly on the dark side. Add sprinkles, the lines on the wrapper and a sparkle on the cherry. At that point color in the ground and if time permits use the black chalk and add in a shadow from the plate.
Use the eraser to clean up any smudges and I spray with aqua net hair spray as a fixative.