HALLOWEEN SILHOUETTE PAINTINGS
These acrylic paintings can be adapted for any grade level, using any medium. This project I did with 6th Grade, using acrylic paint.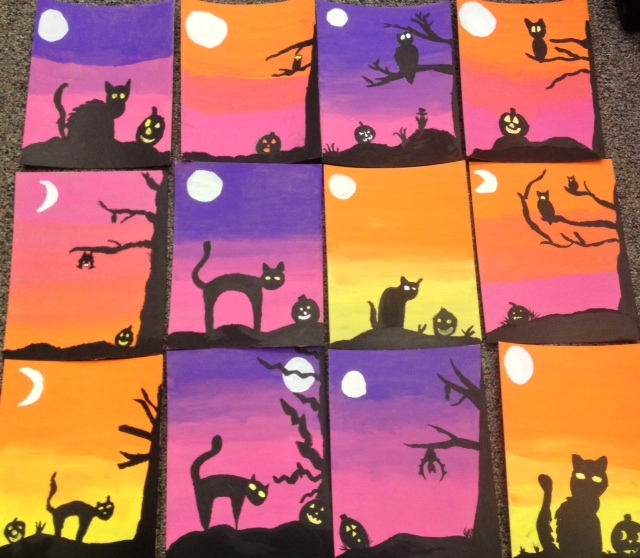 Materials: Watercolor, bristol or poster board,   acrylic paint (I use craftsmart brand), brush (large & small), water cup, paint tray, paper towel, pencil & eraser
Start off with painting a transitional sky on the whole paper using 3 colors of acrylic paint. It drys quickly.
I give examples of different Halloween silhouettes to the class that they could choose from; a tree, a cat, a hanging bat or an owl, & a jack- o- lantern.
Draw in the ground in pencil right on top of the acrylic paint, then the silhouettes.
Once the drawing is complete, paint in the glowing eyes and moon with yellow & white acrylic paint. Paint the tree & silhouettes in black.