Halloween Figure Drawing
Our figure drawing unit happened to overlap the week of Halloween. I was super excited to come up with these.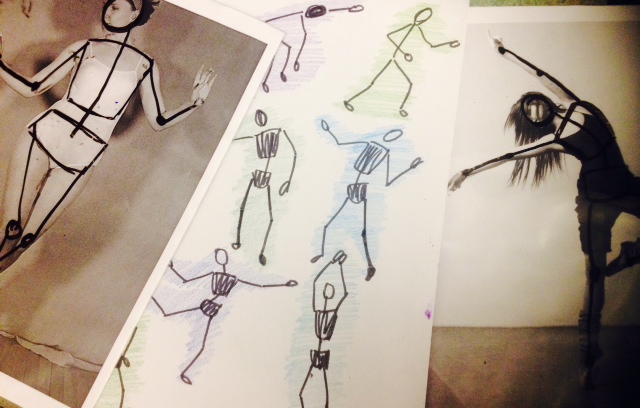 See Sixth grade figure drawing for the above figure drawing lesson.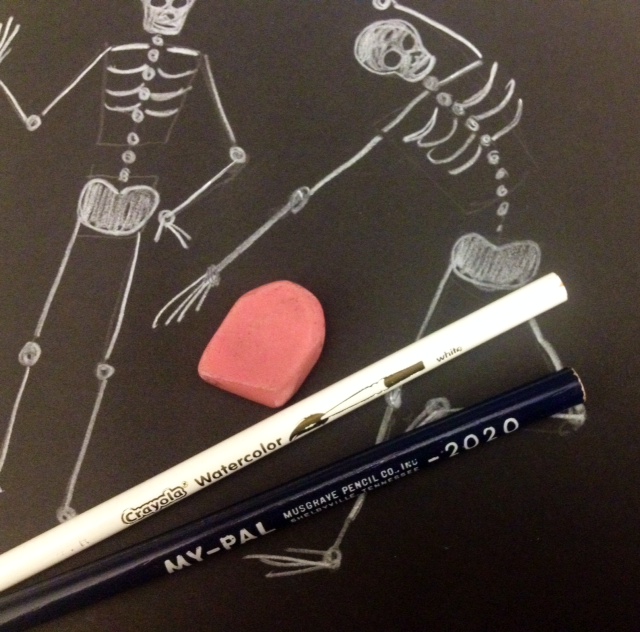 Materials: dark colored card stock, scratch paper, pencil & eraser, white Crayola Watercolor Pencil, photos of people in motion.
I found photos online of people and placed them in plastic protector sleeves and used an expo marker to go step by step drawing simple shapes for each. I started of super slowly and with each one picked up my pace.
Start on a practice paper for the first few. Once everyone understands switch over to cardstock. We tried to fit 5-6 drawings. Once the drawings are done go over them with the white watercolor pencil and added the skull head, ribs, hip bones and fingers & toes.
Click here to purchase Crayola Watercolor Pencil & Cardstock directly from Amazon