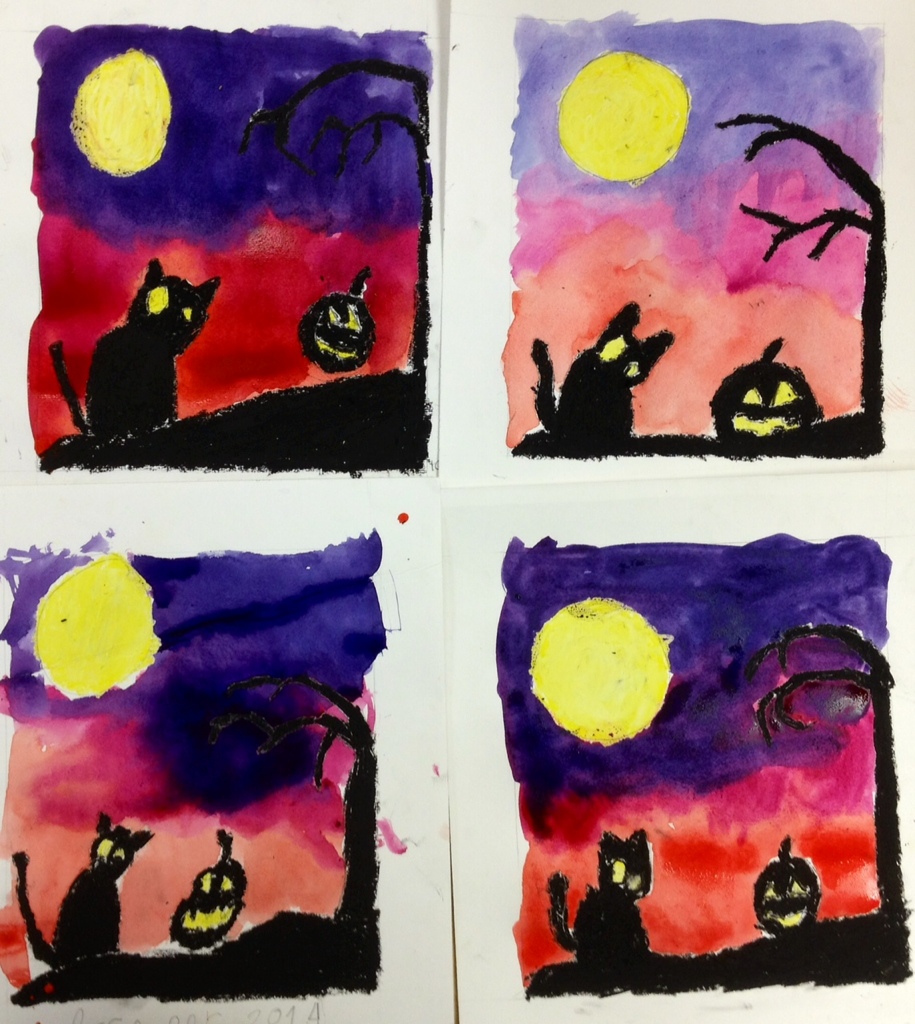 4th Grade Watercolor Halloween Silhouettes
I did this project last year for middle school using acrylics. It can be easily modified for different grade and different mediums.
Materials: watercolor paper, pencil, eraser, Cray Pas oil pastel (white, black, and yellow), watercolor brush, water cups, Prang Watercolors, rulers
Create a frame around the edges of the paper using the ruler. This keeps the edges of paper from curling up when it dries. Draw in the ground and the tree. Then add in the Halloween Silhouettes: the cat, Jack-o-lantern, tree and moon.
Use the yellow oil pastel to color in the moon, eyes and mouth. I used white right on top of the yellow places to brighten it and to create a great wax resist. Then color the rest of the silhouettes with the black oil pastel.
Whenever I use watercolor, I only allow students to use a few colors out of the watercolor trays to avoid the mess on the paper and the palette. I chose orange, pink and purple for the skies in this project. Add water to those colors in the palette.
Quickly wash in the orange first at the bottom of the sky and then pink in the center and purple towards the top.
Try to be careful around the moon so it stays yellow.
Have fun!
Thanks for stopping by!
Art Teacher in LA
www.viridianart.com