This is a repeat post. The main reasons for this Kindergarten lesson is the pure cuteness of it.
We do go over drawing using simple shapes and it is an intro for using the Crayola Chalk, which they will do a more advanced version of this lesson each year.
They really love making these and they always look cute on display.
Materials: 1/2 sheet of black card stock, pencil & eraser, Crayola color chalk, white chalk
We draw our ice cream.
I go over rules for using the Crayola Chalk: they must blow, not wipe the chalk dust and they can only hold their paper on the black, not on a place that has been colored in.
We start at the top with the cherry and work our way down the paper and safe the details for last.
Any smudges I clean up with an eraser before I spray them with aqua net hair spray as a fixative.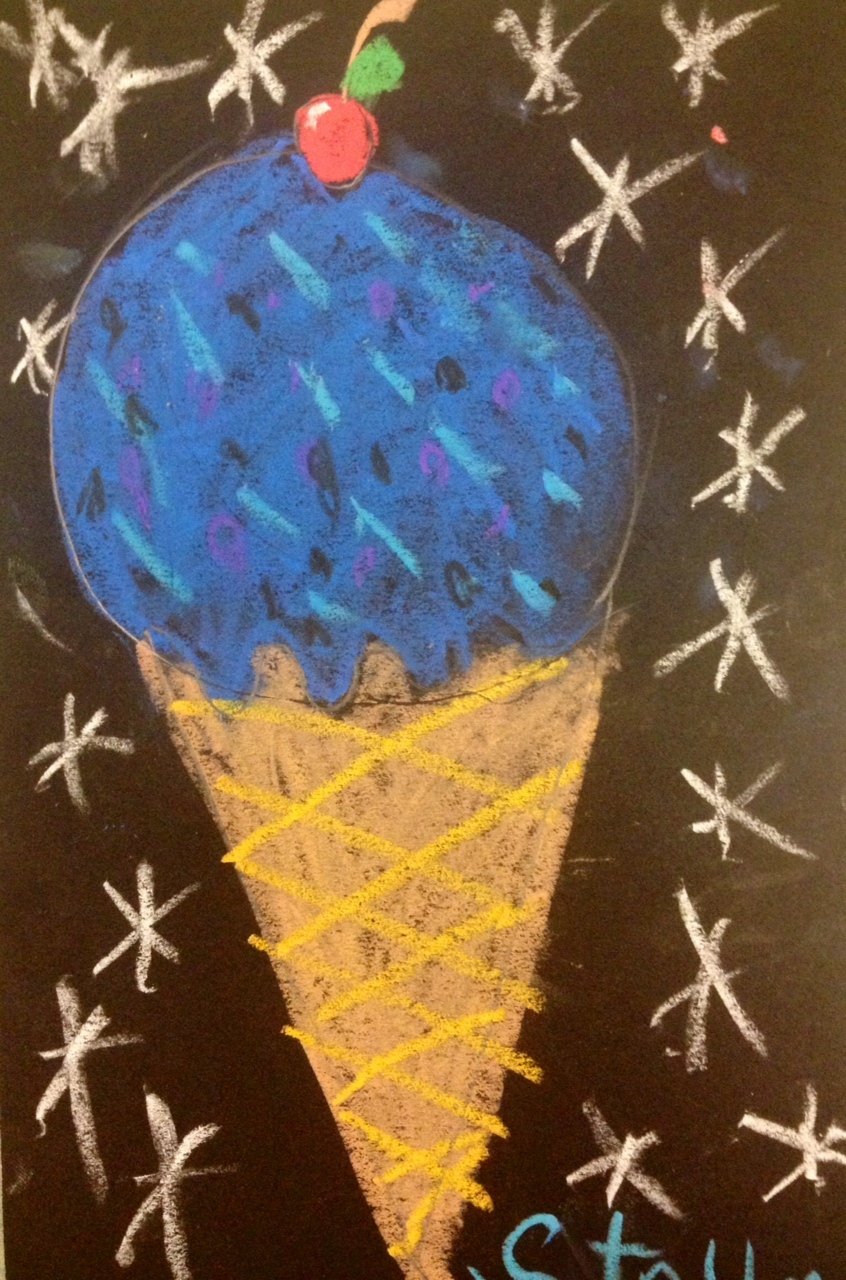 Visit www.ViridianArt.com to see my art academy