Oil Pastel Pears- 1st grade still life
This simple drawing is a great way to introduce shading and shadows to the younger grades. It can even be a great project for the upper grade by creating several pears on a plate.
Materials: Cray-pas oil pastels, 1/2 sheet black cardstock, pencil & eraser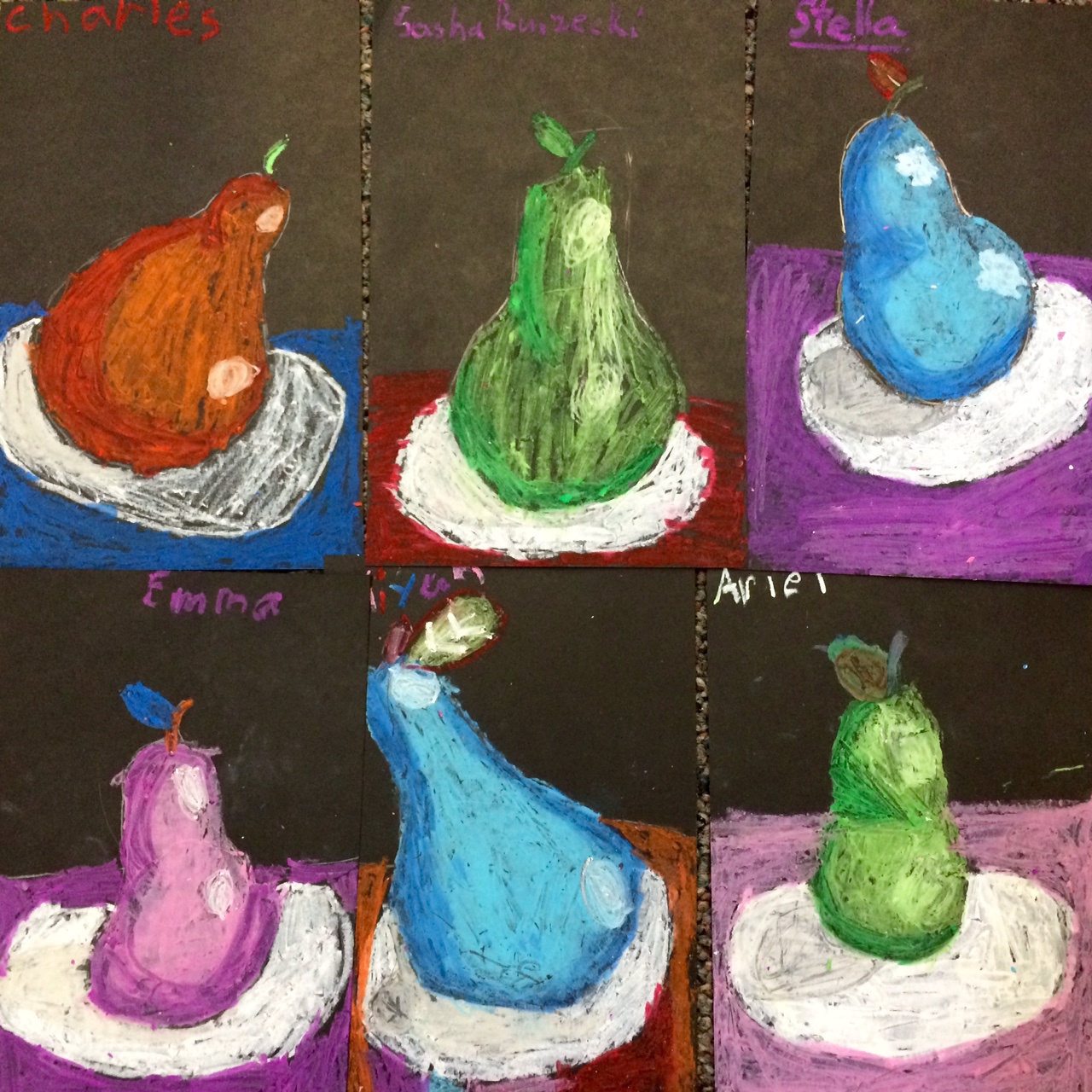 Cray-pas oil pastel have a great selection of colors. Most have a light and a dark which makes this easy. Start by drawing the pear, then plate & horizon line. Chose a set of colors for the pear (ex. light/dark green, light/dark blue). I prep by putting the colors in little cups ahead of time. The pear gets completely colored in with the light color first, then the darker on the left. Use white oil pastel to highlight the pear on the right. The plate and a shadow get added next, the table and stem last.