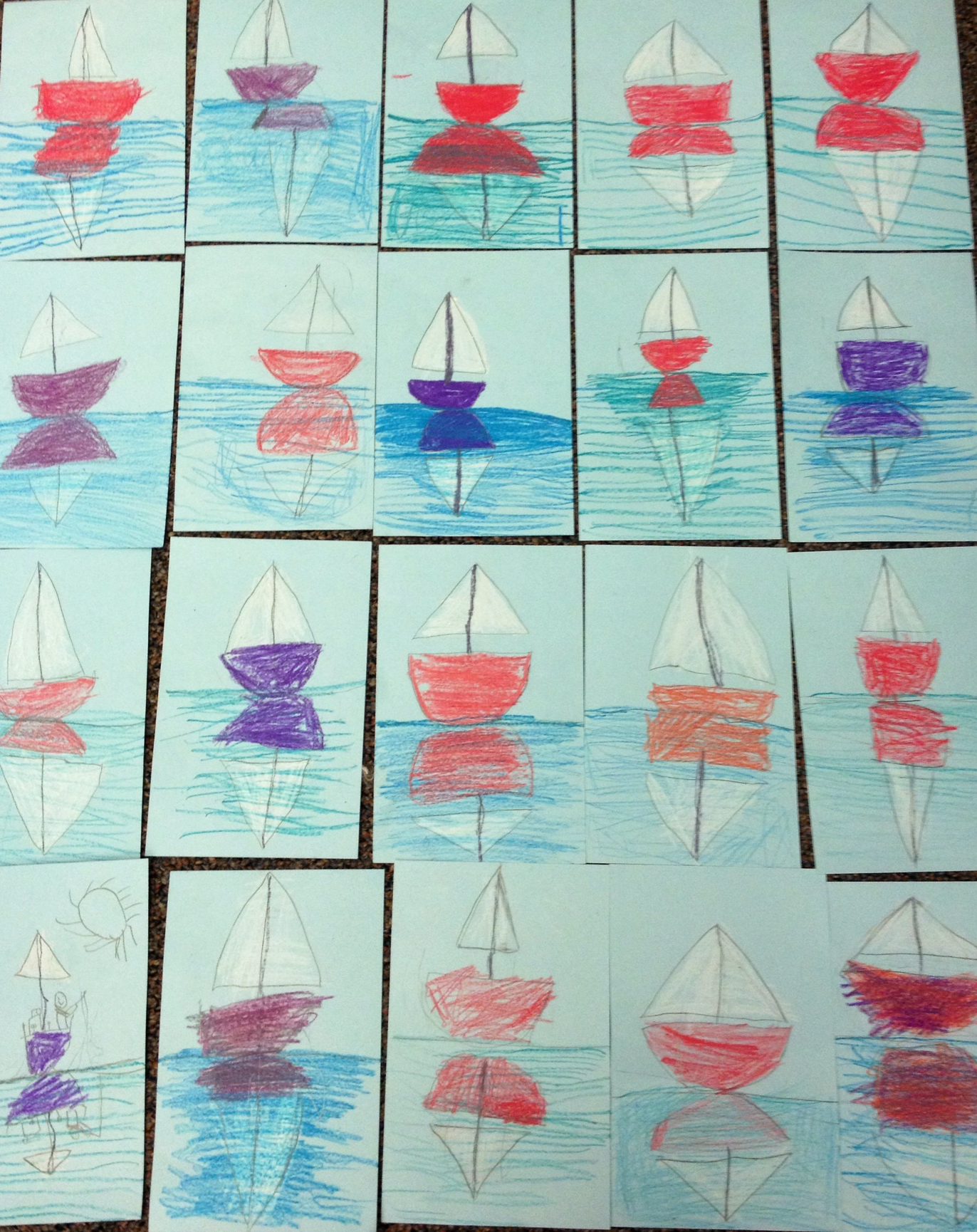 Sailboats with Reflections Art Lesson
I use this as a kindergarten lesson, but I have done this reflection art lesson with the lower grades. To make this art lesson more challenging you can use a full sheet of paper and make several sailboats with reflections.
Materials: 1/2 sheet of blue card stock, Crayola Construction Paper Crayons, pencil & eraser. I love Crayola Construction Paper Crayons. I rarely use regular crayons.
Start by drawing the horizon line across the center, then the base of the boat, the mast and sail.
Turn the paper upside down and repeat all the steps again.
Once the drawing is complete, color the sail white, then the reflection of the sail.
Go on to the base of the boat and the mast, in the reflection as well.
For the water, color over the horizon line and then continue horizontal lines across all the way to the bottom of the paper.