Here's a fun way to celebrate Pi Day.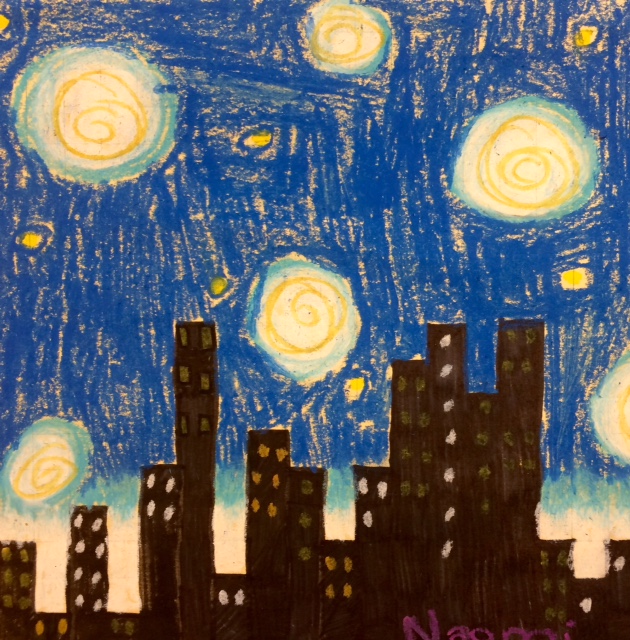 Materials: Graph paper (I used 1/2in squares), Sharpies or black marker, Craypas Oil Pastels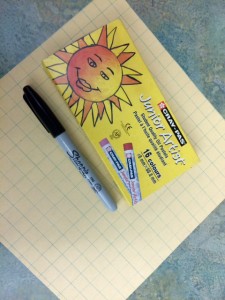 Begin by Graphing out the number for pi with black sharpie, 3.14159265358979323. You can do less or more depending on how large the paper is and how much time you have. once it is graphed, use oil pastels to create lights on the buildings.
For the sky you can start with white circles of oil pastel and then ring around it with a light blue oil pastel.
Begin filling the sky in from bottom to top. Start with white, to light blue, to dark blue. Blending a little to create a nice transition. Finish it off with using white to ring around the stars a bit more and the adding some yellow swirls in the center of each.