1st Grade Simple Shape Roosters
I use crayon for the background and Oil Pastel for the Rooster. It makes him stand out. Oh and that magical Sharpie outline… It really is magic how it makes the little ones color in the lines.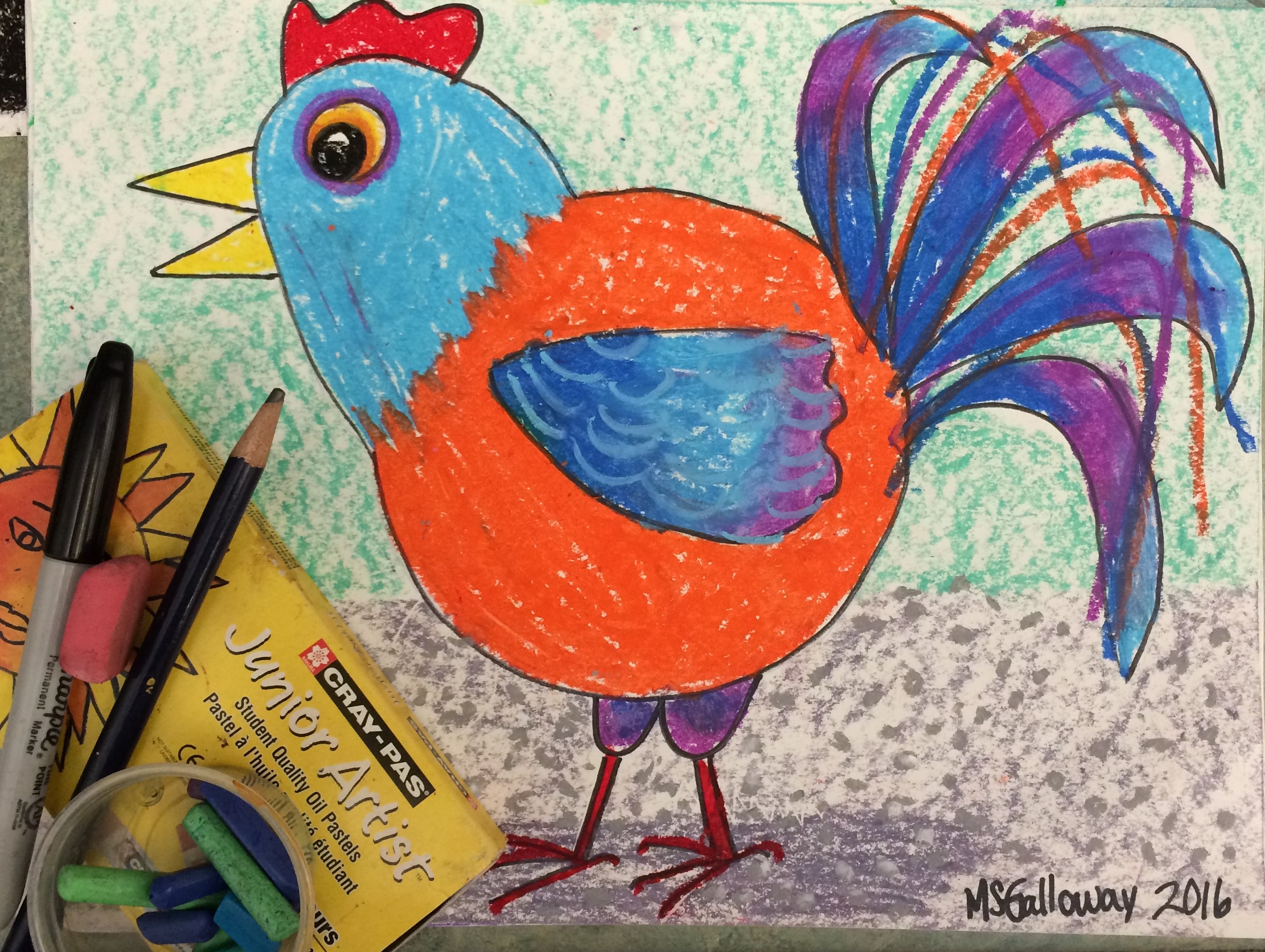 MATERIALS: Drawing paper, pencil & eraser, Sharpie or black marker, Craypas Oil Pastels, Crayons
This is  an easy one! Reviewing circles and fitting shapes together.  I start out with the drawing of the Rooster. Then outline with Sharpie.
**A little trick to help out with circle making without having them trace… Use a paint cup lid and place it in the center of the paper and they draw a circle around it with out touching it 🙂 I never have them trace. I LOVE the wonky shapes from the little ones. I never want to loose that in the process of art making with them.
Color in the background with crayon. See above, I have broken pieces of crayon that I sort in to little cups. Visit my post on that – Crayon Organization.
Chose a color for the roosters body and color the head a different color. Then a color for the wing and tail. I discuss textures and blending for the tail feathers and wing. And finish up the details.
Once the rooster is done I added details in the background with the oil pastels.